We're going to take you all the way to the top of Universal Orlando's Aventura Hotel Bar17 Bistro (17 floors to be exact) to share some insider secrets about the rooftop bar and grill, Bar 17 Bistro.  You will definitely be excited about sipping on cocktails while taking in views of our incredible theme parks!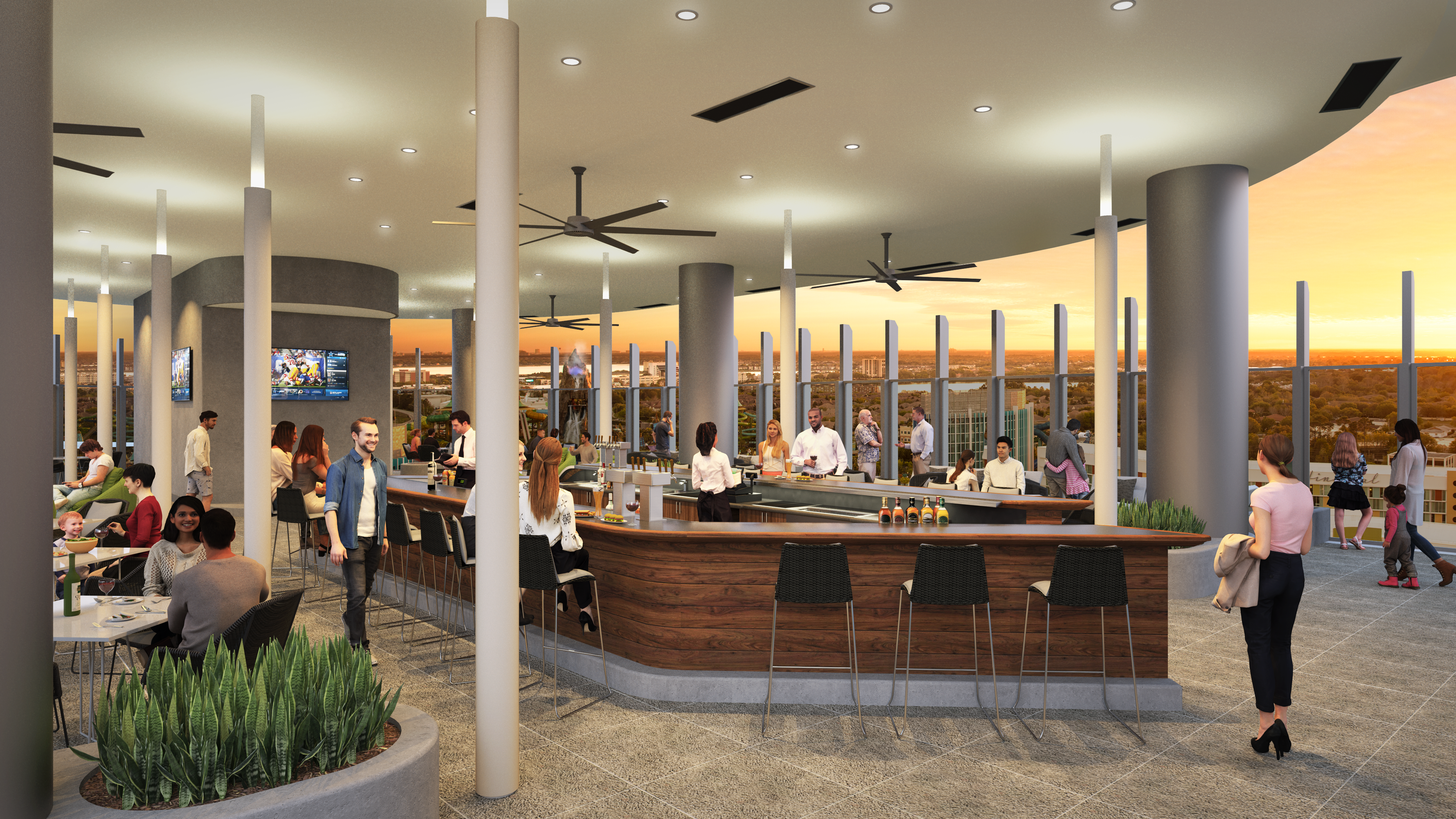 To take advantage of our beautiful sunsets, Bar 17 Bistro will open to guests later in the evening. When the bar is open, there will be a dedicated elevator in the lobby to take guests directly to the rooftop. Since Bar 17 Bistro will be open to Universal Orlando guests (not just those staying at Aventura) we wanted to make it easy and convenient to get there. The same contemporary design and style used throughout the hotel will carry into the design of the rooftop venue. When you step off of the elevator and into Bar 17 Bistro, you'll feel like you've arrived at the city's newest hotspot with sky high views of Orlando like you've never seen before.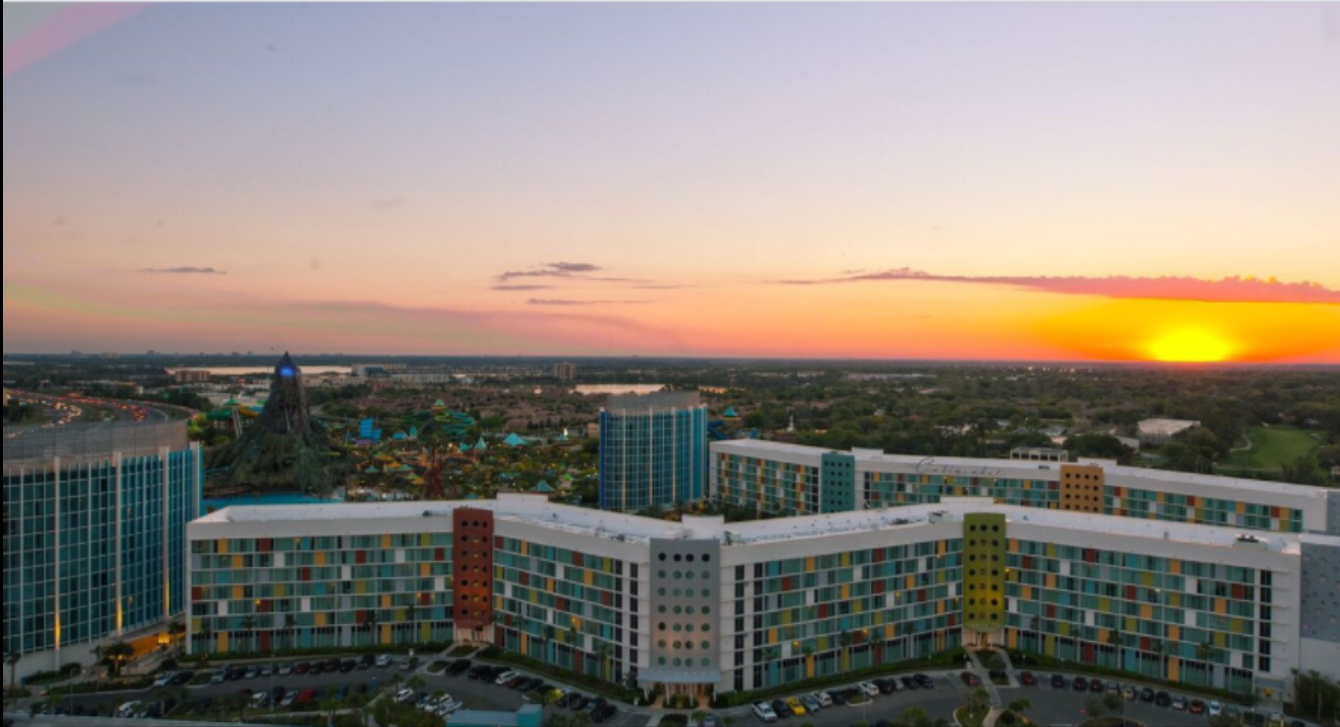 Bar17 Bistro will offer breathtaking views of all that Universal Orlando Resort has to offer. You'll see all three theme parks, our other resort hotels, and even the downtown Orlando skyline. My personal favorite view is the one of Universal's Volcano Bay, especially at night. Seeing the blue lava erupting out of Krakatau is stunning! The sunset views from Bar 17 Bistro are especially gorgeous. I already have my favorite photo locations picked out. (Have to get the perfect shot for Instagram!)

Let's not forget about what truly matters though – the food and drinks. Bar 17 Bistro will offer an assortment of small plate options that range from unique dishes like Bao Bun dishes inspired by global destinations, to classic favorites like nachos, sliders, and salads.
And you will definitely be excited for the cocktails that are designed to pair with the international flavors on the menu. We partnered with an expert mixologist and bar consultant who also helped create our drink menu at Loews Sapphire Falls Resort's Strong Water Tavern – so you know these drinks will be amazing!
For more information on Universal Orlando vacation packages, ask us!
Author: Robyn Ryan is the Director of Travel Industry Sales for Universal Orlando Resort. She jokingly tells everyone she's ZEN, because she practices yoga. But like most sales people, the truth is she's more like a type-A personality. No wonder people cannot keep up with her when she's in our parks. She's like a kid running from ride to ride!